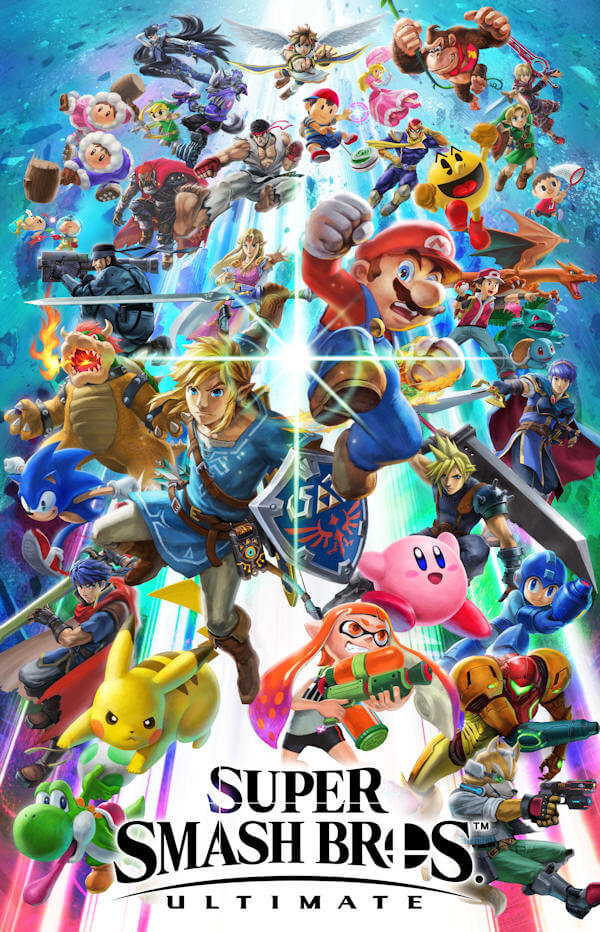 Super Smash Bros. Ultimate is an upcoming game for the Nintendo Switch. It will be released on December 7, 2018.
The game will feature every Smash fighter ever introduced in the series. It will be compatible with amiibo and previous Super Smash Bros. for Wii U and 3DS data. Nintendo will release additional amiibo for the game. Daisy and Ridley amiibo will be released alongside the game. Ridley will join the battle representing the Metroid series. It will also be compatible with the Wii Uís GameCube Adapter and GameCube controllers.
Other new fighters include the Inklings from the Splatoon series. Nintendo hasnít released any additional fighters for the game.
Super Smash Bros. Ultimate
Developer(s)
Publisher(s)
Release Date
December 7, 2018 (Worldwide)